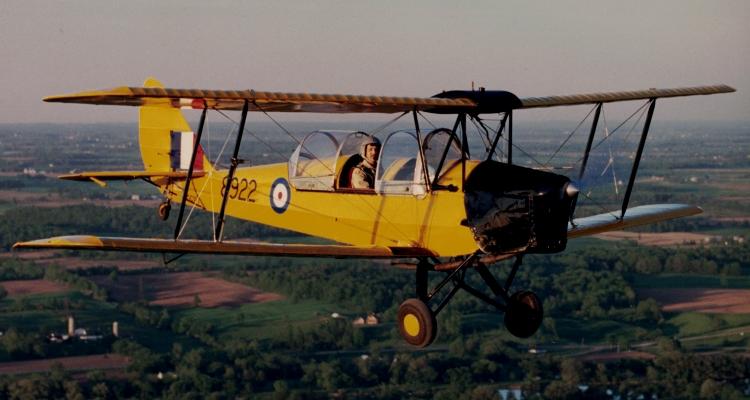 I have wanted to fly since I was a teenage girl - not as a passenger, but as a pilot. I toyed with the idea of joining the RAF when I was 17 but their lack of equal opportunities and being told I could only 'fly the coffee in' because I was a girl, put me off. That wasn't what I wanted to do. So I told them to stick it and left in a huff. I still wonder what my life would be like now if I'd joined up anyway.
What if I could have been a combat pilot like I wanted? What if I could have played my part in Iraq and Afghanistan, supporting the soldiers, maybe even my soldier, on the ground? I would have been honoured to fly his morning coffee in - or anything else to make his job there more comfortable and safe. I might even have met him all the sooner. Of course I'll never know the answers to these questions, but every now and then I do still wonder...what if?
It is this wondering that first made me think about the possibility of learning to fly anyway - without the RAF's help - I don't need their sexism holding me back! And while I am fully aware that I will never be a combat pilot, is there a chance that I could still be a pilot anyway - just for fun? Just to learn something new and to expand my awareness of what is possible for me?
I have never been content to just dream. I always follow through on this kind of questioning and try to find a way to make the dream my reality. So I was delighted to find that it is indeed still possible for me to fly and that there is a flying school just down the motorway, not far from where I live! Further investigation revealed that it is expensive, as you would imagine it to be, but you are paying for the experience as much as for the tuition. It takes a lot of hours tuition to gain a pilot's license, plus written work and a practical test, all adding up to around the same amount of money as my counsellor training has just cost me. But the point is - it is possible.
There is nothing I hate more than feeling that something I want is totally out of my reach. I'm not used to it - I always get what I want, and that what if feeling has been gnawing away at me for decades. So it's nice to know that I can start to make plans to bring this girlish goal into the reality of my adult life. The flying school offer lessons by the hour, plus there is a starter package to get you on track for your pilot's license, where you get your log book, text books etc. They also have a taster session, just so you can see if it's right for you before you start to shell out lots of money.
The planes they teach in look quite dainty and they remind me of the one Taylor Swift is in for the Wildest Dreams video. They don't look too big and intimidating and so I don't think I would feel too small to handle one. The sunshine yellow colour reminds me of Tweetie-Pie and I'd quite like to fly in a Tweetie-Pie plane!
So I have decided that I am going to start saving money for flying lessons! Making it a goal and a plan brings it that much closer to me and setting money aside will reaffirm my decision. It isn't going to happen overnight, but it is now on my list of goals for next year 2018 - and I always achieve my goals.
I need to know if it is something I could have done, had I been given the opportunity, because not knowing that is worse than trying it and finding I don't like it after all. I can live with the fact that it's not for me - I am scared of heights after all, and I have no sense of direction - but I'd rather know from personal experience, one way or the other.
I might even arrange to take the flying lesson taster course this autumn, after my holiday to Oban in the Highlands in a few weeks time. If the weather holds out I could at least do that this year and start proper lessons next year, funds allowing. It will be something to look forward to after my return to the Highlands, which I can't wait for! I've not been to Scotland since 2014 because of my counselling course, so it will be great to be back there soon - and a flying lesson to arrange on my return home...now that sounds like a nice autumnal plan! One day soon I could be flying a plane just like Taylor Swift's...
Who needs the RAF anyway?